Fairborn

High School




Class Of 1964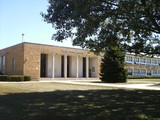 Fairborn High School
Class Of "1964"
"Go Flyers"
Welcome to the Class Of 1964 web site
ANNOUNCEMENTS
TIME CHANGE FOR SATURDAY NIGHT !!!!!!!
DOORS WILL OPEN AT 6PM
PICTURE WILL BE TAKEN AT 7PM
DINNER WILL BE SERVED AT 8PM
REMINDER!!!!!!! RESERVATION FORMS ARE DUE MARCH 15TH!!!!!!!!!!!!!
RESERVATION FORMS ARE OUT. You should receive yours either by email or snail mail. If you do not receive one or cannot down load the form contact Kathy Goodman (2355 Apricot Dr, Beavercreek, OH 45431, phone 937-672-9364 or kgoodman64@att.net) and we will get one out to you posthaste.
Return deadline is March15, 2019. There will be $5.oo surcharge for any reservation made past that date. Final date to cancel and receive a refund is May 1, 2019.
We have made some slight changes to the schedule for the weekend.
Friday, May 17th: There will be a gathering at the Holiday Inn starting at 6:30. Hors d'oeuvres will be served and there will be a cash bar. Music will be provided by a jukebox generously provided by our classmate Oley Snowden. Dress is whatever makes you comfortable.
Saturday May 18th: We will meet informally for breakfast at Foy's. No reservation needed but please let us know if you plan to attend so we can give Foy's a heads up. Pay as you go.
Saturday, May 18th: We have not planned a formal activity for the day on Saturday (past breakfast). You are free to visit with friends, family, or classmates. Perhaps you will visit the Air Force Museum (if you haven't been in a while, it is well worth the trip), visit Carillon Park (fascinating collection of actual and replicated historical sites, including the Wright Brothers Bike Shop), take a drive to Yellow Springs, or Young's Dairy, or Clifton Mill. Follow the Aviation Trail, walk around downtown Fairborn and have a pizza at Giovanni's. Let us know if we can help with more information on things to do.
Saturday May 18th: There will be a gathering at the Holiday Inn starting at 6:30. A buffet will be served and there will be a cash bar. Music will again be provided by a jukebox. A class picture will be taken at 7:00. Copies will be available that night ($18.00 cash or $20,00 credit card). Dress is whatever makes you comfortable.
Sunday, May 19th: We will meet for brunch and farewells at the Holiday Inn. No reservation necessary but please let us know if you plan to attend so we can give the Holiday Inn a heads up. Pay as you go.
We have reserved a block of rooms at the Holiday Inn. Room rate is $169 per night. You can reserve a room now by calling 937-426-7800 and using the code Fairborn class of 64 reunion. The Holiday Inn is located one block south of Col Glenn across from Wright State.
The User Forum is now available for your use as a message board
A class directory will be compiled and be made available shortly after the reunion. If you wish a copy electronically (it is in Excel), there will be no charge. If you wish a hard copy there will be $3.00 charge. We are all concerned these days with security. We are sensitive to these concerns and unless you actually release us to publish your information the only thing that will appear on the directory will be your name, city, and state. As a matter of policy we never reveal to anyone your personal information. If someone contacts us requesting information, we will forward that request to you for you to determine if you wish to respond.
We are also asking you to send us (electronically only) any pictures you have of our days in Fairborn, past reunions, get togethers with classmates, etd. Please email them to Dennyt Brown at gobux70@gmail.com.
Denny Brown who has compiled, maintained and safeguarded your whereabouts for these last decades has asked to be relieved of that task. John Hall has generously voluteered to take over Denny's role. He can be contacted at johnphall@aol.com or 937*623*8250. please let John or Kathy know whenever there is a change in your contact information . There are no words to thank Denny for the care he took all these years to make sure we all stay in touch. And no words to thank John for stepping in and taking on the responsibility.
As always it is pleasure to serve you and see you in May.
Your reunion committee.
SAVE THE DATE
MAY 17-19, 2019
The time for our 55th Class Reunion is fast approaching. Your reunion committee has chosen the weekend of May 17-19, 2019 to celebrate the 55th year since we left the halls of Fairborn High School to make our impact on the world. We are hard at work on the details and will keep you informed as we firm them up.
There have been some changes in the structure of the committee. Our fearless leader, Gayle Thomas Reed, has, after much thought and reflection, reached the decision to step down as chairman. I have agreed to take over her duties, but in no way do I think I could ever replace her. She is truly one of a kind. She has served us all with such dedication and kindness for literally decades and her steady hand will be missed. Luckily she is still a member of the committee so her guidance will not be lost.
Gayle has assumed the role of our sunshine contact. If you have any changes in your life you would like to share with the class let Gayle know at gayle_reed2000@yahoo.com She also hosts a prayer circle for any of you who are in need,
Denny Brown will continue, for the time being, to be the point of contact for any changes in your contact information. He can be reached at gobux70@gmail.com
Any questions, comments, concerns, anything can be directed to me at kgoodman64@att.net
If you have not already done so please join us here. This site is a wonderful vehicle for keeping in touch and up to date on our classmates. If you are a member, please make sure your information is up to date.
We are all looking forward to seeing all of you in 2019. Don't forget our mini reunion this summer.
Your humble servant,
Kathy Lynn Goodman
A good time was had by all.
Fairborn Class of 1964 Mini Reunion
Saturday, July 1, 2017
This year we had 29 classmates/guests in attendance, and we UNANIMOUSLY decided to have another one in 2018! So now if you have your 2018 calendars ready to go, add in this event. NO reservations, NO nametags, NO pretenses, just show up!
When/Where:
Saturday, June 30, 2018 5:30 PM EDT
Tickets Pub & Eatery - 7 W Main St, Downtown Fairborn
$$ Pub

A Family-run spot serving Greek specialties & American standbys, with an in-house ice cream shop.
(937) 878-9022
Menu: www.ticketspub.com
See you there!!!!
ANY CONTACT INFORMATION CHANGES.
Call Denny Brown - 513.235.4062
There is a Facebook page for Fairborn High School Class of 1964

https://www.facebook.com/1964FHS
Please read the text below
as it will answer many of your questions on how to get a password, make a profile and how to use the website.
This website was created for the sole purpose of keeping our class updated on each other and upcoming events like reunions etc...and to foster a sense of connection between all of us no matter how many miles and years keep us apart! This site will improve over time and as more of YOU take an active part to sign up and give your input about the this site and on future events.
It is completely free. You will never be asked to pay to make a profile or to be able to access other alumni profiles.

You have the option of password protecting your personal profile which blocks the general public and search
engines
from accessing your profile details. Once you create a profile, you will also be able to see the profiles of your fellow classmates and interact with them.
All contact information that you enter into this website will be kept confidential. It will NOT be shared by 3rd parties or distributed for solicitation. Your contact information is private: your address and phone number can't be seen by the classmates unless you grant permission on your profile.
When someone clicks on your name, all they will see of your contact information is your city and state and whatever information about yourself you choose to put on your web page. Your email address is not viewable, though an email can be sent to you using the contact box at the bottom of your web page. However, if you send a message to someone through their profile, they will see your email address so that they can respond.

You will need to make your individual profile in order to access any password protected pages on the site. Start by clicking on the "Classmate Profiles" link. This will take you to a page with all your classmate names, including yours. Find your name and click on it. Follow the prompts to create your profile. The password that you enter during this process will be used as your login password. You can personalize your page with information such as what have you been up to since graduation in '70, school memories, your family, and photos.

If you click "Remember Me" when you log in, you will not need to log in next time you go to the site. Note there is a password retrieval feature to click on: "Forgot Password?" in case you need to log in sometime and can't remember your password; the password will be sent to you email inbox. You can login from computers other than your home computer but you will need to enter your password.

If you cannot find your name on the "Classmate Profile" page, please contact us to have your name added.
More Instructions:
How to upload pictures to your web page:
1. Be sure you are logged in on the home page. In the links on the left side under MEMBER FUNCTIONS, click on the link: Edit/Upload Photos.
2. The Photo page will appear and you'll see a gray box titled:
Upload New photo
. Click on this box and you will be at the Add Photo page.
3. The Add Photo page gives basic instructions for uploading your photos. There are 3 places on this page to make entries.
Sort
: The sort number controls the order in which photos display on your page. By default your pictures will appear in the order you entered them, so this isn't important for your first picture. But later if you want picture #5 to appear as #1, you will have to change the sort numbers on your pictures. If you delete a picture, the sort numbers for the remaining pictures do not change (e.g., if you delete picture #2 out of 4 pictures, you will show pictures #1, 3, and 4.)
Caption: Caption is the description you write for your picture.
Browse: This is the most important one, for this is how you find the picture on your computer and get it to appear on your page.
4. Your first picture will automatically be Sort Number 1.
5. Now click the Browse button. A list of folders on your computer will show up. Locate the folder that holds your picture. For most classmates this will be the My Pictures folder located in the My Documents folder. When you have clicked through to your picture file, click the view button at the top to show icons as pictures. This makes it easier to find the specific picture you want to upload.
6. Select the picture you want to upload by clicking on it once, and then click Open at the bottom of the box.
7. Now you will be taken back to the Add Photo page and in the Upload Photo box you will see the path to your picture.
8. Enter the Caption for your picture in the box.
9. Click the SAVE CHANGES button.
Now go to your Profile page and look for your picture and caption.
If you change your email address, snail mail address, or phone number, please update those in your profile so when we download a hard copy we will have your correct information.

Enjoy and have fun- this is YOUR website and will only be as good as you decide it will be, so spread the word!!
If you know how to contact anyone that has not filled out a profile please contact them and give them the website. We need to try to get as many as possible to sign up if we want our future events to be successful. If you know their email you can just enter it and an invitation to the site will be sent.
My hope is that you can all reconnect friendships, create new ones, enjoy fond memories of the past and create new memories for the future.
If you know of a school or class that would like to use Class Creator to create their website, refer them to the link below and our class will receive $50.00.
http://www.classcreator.com/index.cfm?M=M2336611
Classmates,
In order to ensure you receive important messages from our class web site, as well as messages sent directly to you from other Classmates, it's important you whitelist the email address noreply@classcreator.net (that's a .net, not a .com).
What is whitelisting? Whitelisting simply means you are telling your email program to accept all emails coming from our class web site and our Classmates. The technique for whitelisting varies by email program, but generally you will see the term "Whitelist", "Safe List", or "Safe Sender's List". This is where you want to be sure you have added the email address noreply@classcreator.net.
Class Creator, the system that helps us operate our class web site, uses the address noreply@classcreator.net when sending out email messages. Be assured that all emails sent through our site are valid — you will not receive spam email. Whitelisting noreply@classcreator.net is the single most important thing you can do to ensure you don't miss anything happening on our site or miss receiving emails from your fellow Classmates.
Stop and take a moment to whitelist noreply@classcreator.net right now, and ensure you stay connected!